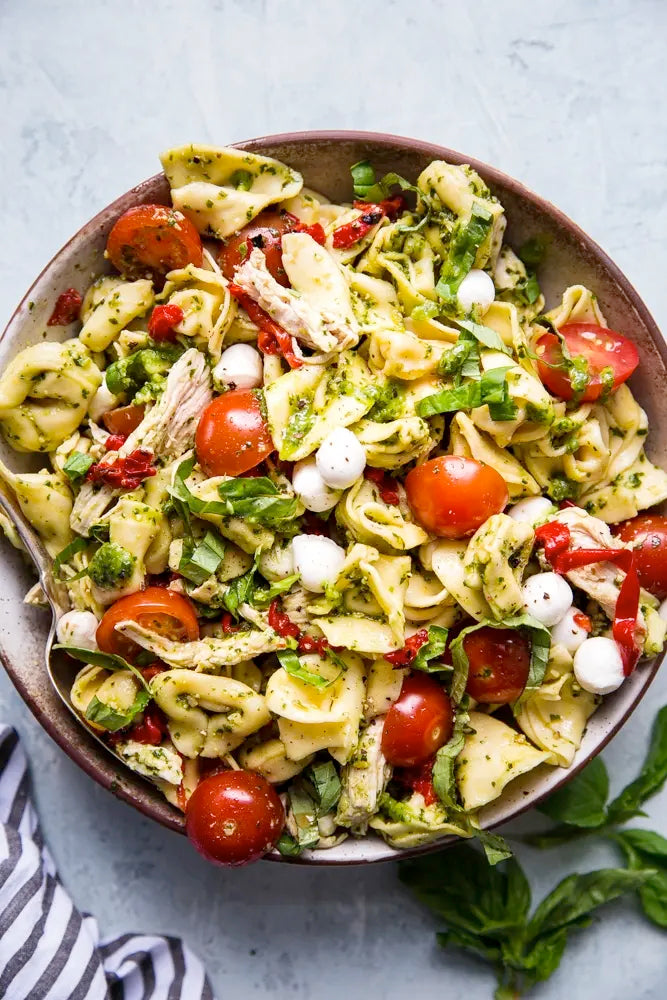 Summer Tortellini Pasta Salad
The classic Italian caprese trio of fresh mozzarella, basil and tomatoes are the inspiration behind this couldn't-be-easier cheese tortellini salad.
Prep Time
    •    Prep time: 20 minutes
    •    Cook time: 5 minutes
    •    Yield: Serves 10

Ingredients
    •    1 cup basil pesto
    •    1 1/2 tbsps olive oil
    •    8 oz pearl mozzarella
    •    1 cup cherry tomatoes, cut in half
    •    fresh basil, thinly sliced for garnish
    •    2 cups chicken, cooked, shredded
    •    1 cup roasted bell peppers (from a jar), chopped into 1/2 inch pieces
    •    2 packages cheese tortellini, prepared according to package instruction

Method
In a large bowl, combine all ingredients up to a day ahead.
When ready to serve, top with fresh basil.
This great family recipe is thanks to The Modern Proper at https://themodernproper.com/summer-tortellini-pasta-salad