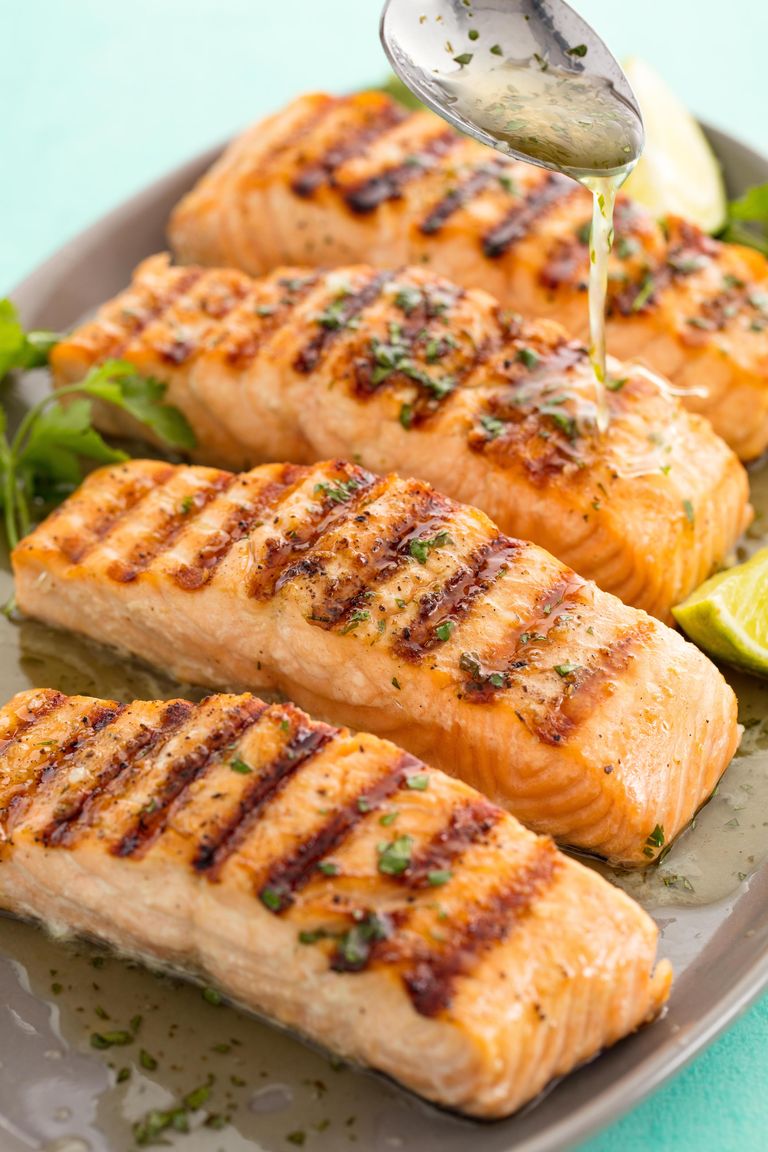 Cilantro Lime Grilled Salmon
This grilled salmon recipe is extremely easy and incredibly quick—the whole thing comes together in just 25 minutes.
Prep Time
    •    Prep time: 10 minutes
    •    Cook time: 15 minutes
    •    Yield: Serves 4

Ingredients
    •    kosher salt
    •    4 tbsps butter
    •    1/4 cup honey
    •    1/2 cup lime juice
    •     4 x 6 oz. salmon fillets
    •    2 garlic cloves, minced
    •    2 tbsps chopped cilantro
    •    freshly ground black pepper

Method
Season salmon with salt and pepper. Heat grill and place salmon on grill flesh side down. Cook for 8 minutes then flip and cook on other side until salmon is cooked through, 6 minutes more. Let rest 5 minutes.
Meanwhile make sauce: In a medium saucepan over medium heat, add butter, lime juice, honey, and garlic. Stir until butter is melted and all ingredients are combined. Turn off heat and add cilantro.
Pour sauce over salmon and serve.
This great family recipe is thanks to Delish at https://www.delish.com/cooking/recipe-ideas/recipes/a58718/best-grilled-salmon-fillets-recipe/