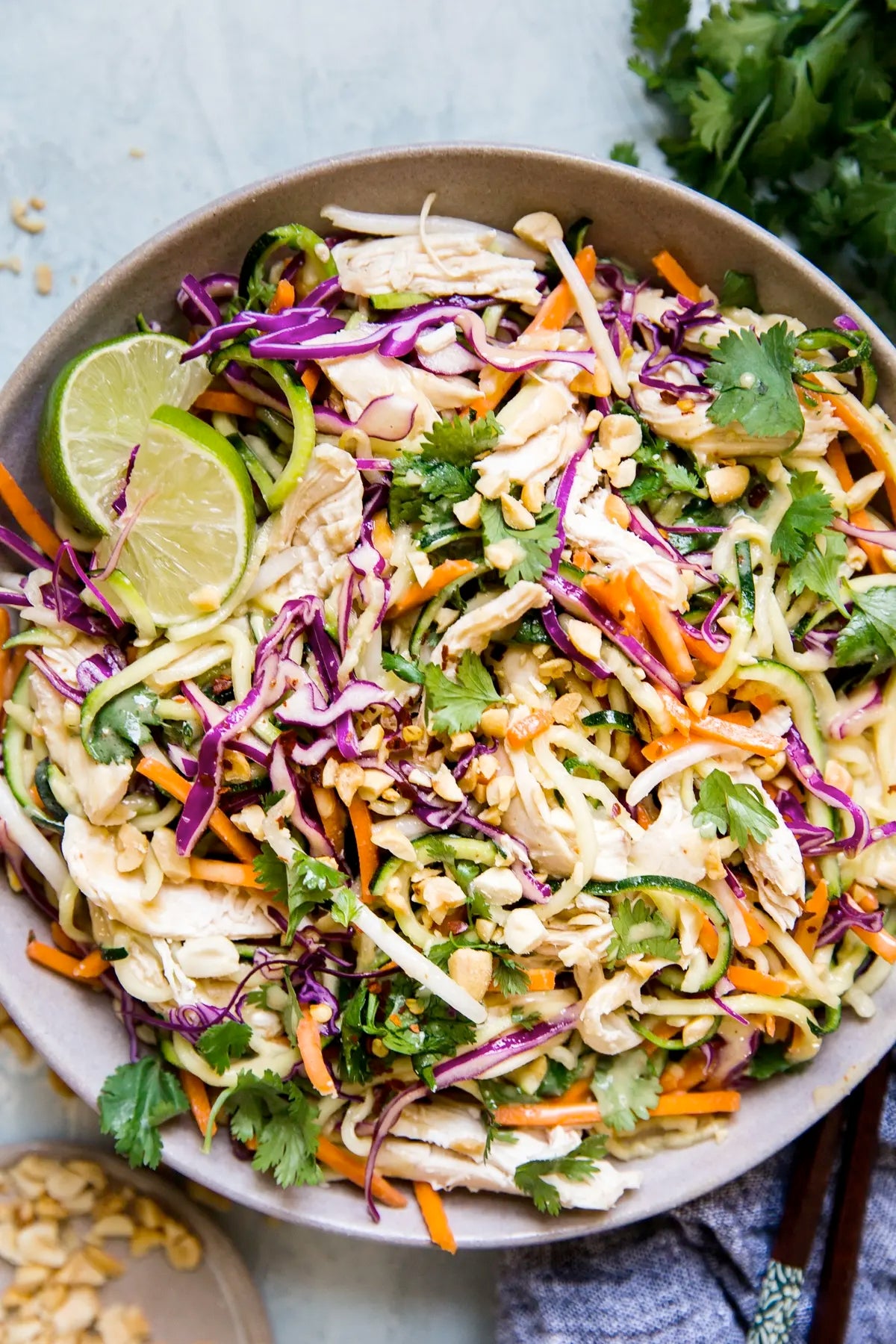 Tossed in a creamy, Thai-inspired peanut dressing, this crunchy, colorful cold Thai zoodle salad is quick, healthy and satisfying.
When zucchini is plentiful, zoodles are in order! Zucchini is inescapable this time of year, and we'd like to invite you to just lean right on into that delicious green squash with this zoodle recipe. It's a gluten-free, paleo, keto zoodle recipe and despite (or because?) of all that it's incredibly satisfying, too. Get to it, friends—all that zucchini isn't going to eat itself!
Prep Time
    •    Prep time: 20 minutes
    •    Cook time: 5 minutes
    •    Yield: Serves 6

Ingredients
    •    1 cup bean sprouts
    •    Thai peanut dressing
    •    1 fresh cilantro, minced
    •    8 cups zucchini noodles
    •    1/2 cup crushed peanuts
    •    2 cups shredded purple cabbage
    •    2 cups shredded poached chicken

Method: Toss all ingredients together and serve.

TIPS: Refrigerate without dressing and peanuts for up to 4 days in an airtight container if using recipe for meal prepping.
This great family recipe is thanks to The Modern Proper at https://themodernproper.com/thai-zoodle-salad