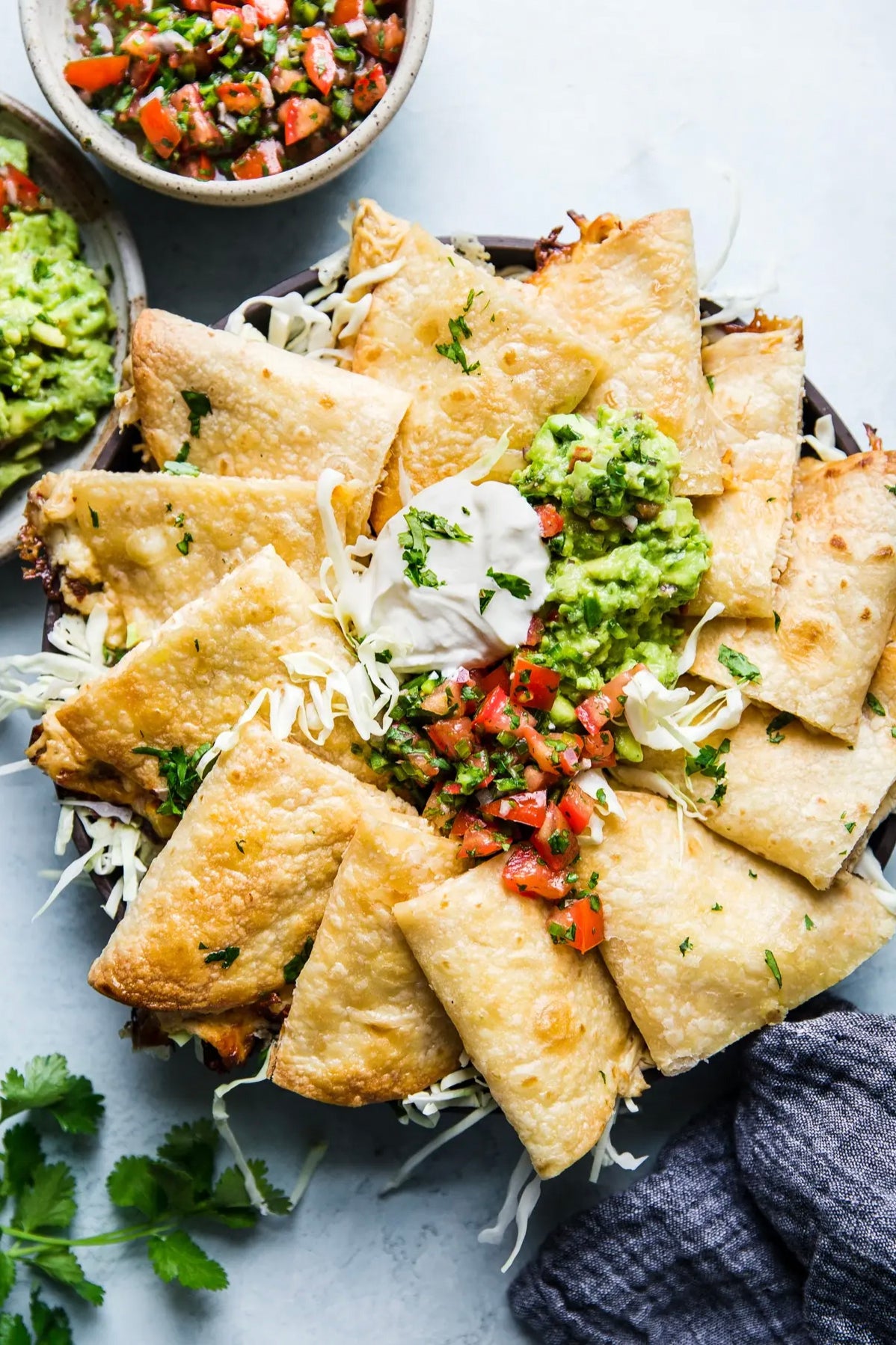 Baked Chicken Quesadillas
These baked chicken quesadillas are the easiest and most delicious meal for a crowd! Made with shredded chicken, sour cream and plenty of cheese they are always a hit!
Prep Time
    •    Prep time: 15 minutes
    •    Cook time: 15 minutes
    •    Yield: Serves 8

Ingredients
    •    salt to taste
    •    olive oil, for brushing
    •    8-10 (10 inch) flour tortillas
    •    2 cups, 16 oz. sour cream, divided
    •    4 cups shredded chicken (about 1.5 lbs.)
    •    1 tbsp (1 or 2) chipotle peppers in adobe sauce
    •    2 cups shredded pepper jack cheese or mozzarella

Method
Preheat oven to 425°F.
In a large bowl stir together the shredded chicken, 1 1/2 cups sour cream, chipotle pepper, shredded cheese and salt to taste.
Line 2 large baking sheets with parchment paper. Grease the parchment with cooking spray or apply olive oil with a brush.
Working with one tortilla at a time, add 1/3-1/2 cup filling on one side of the tortilla and fold in half.
Arrange quesadillas on prepared baking sheet and brush or spray with oil.
Bake on center rack for 15 minutes until golden brown and crispy.
Slice into wedges, serve with remaining sour cream, guacamole, salsa or fresh pico de gallo.
This great family recipe is thanks to The Modern proper at https://themodernproper.com/baked-chicken-quesadillas