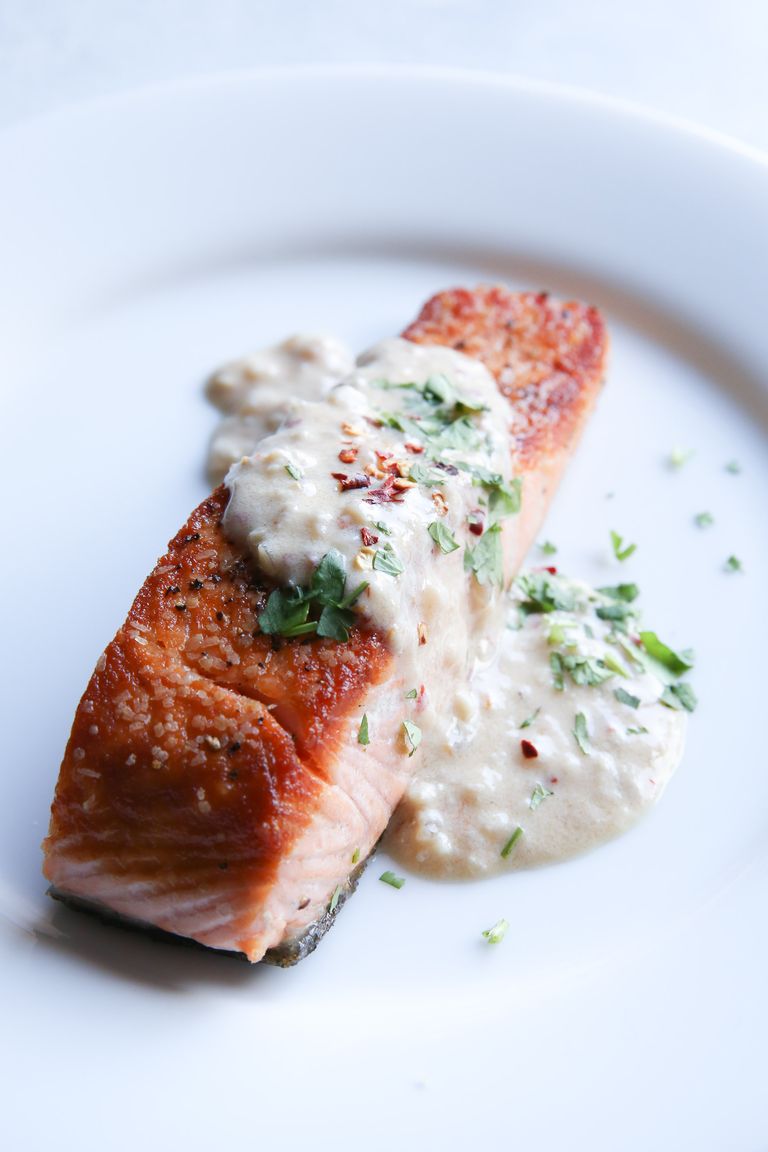 Prep Time
    •    Prep time: 15 minutes
    •    Cook time: 10 minutes
    •    Yield: Serves 4

Ingredients
    •    kosher salt
    •    4 salmon pieces
    •    2 cloves garlic, minced
    •    1 13.5 oz. can coconut milk
    •    freshly ground black pepper
    •    1 1/2 inch piece ginger, grated
    •    2 tbsps chopped fresh cilantro
    •    1 tsp extra virgin olive oil, plus more for drizzling
    •    1 tsp crushed red pepper flakes, plus more for serving

Method
In a saucepan over medium heat, warm 1 teaspoon olive oil and cook garlic, onions, ginger, and red pepper flakes until softened, 3 minutes. Add coconut milk and bring to a boil, then simmer on medium until thickened, 10 to 12 minutes.
Meanwhile, preheat a large cast-iron skillet over medium-high heat. Season salmon with salt and pepper, then drizzle skillet with olive oil and sear salmon, 4 minutes per side.
Serve salmon with warm spicy coconut milk sauce and top with red pepper flakes and cilantro.
This great family recipe is thanks to Delish at https://www.delish.com/cooking/recipe-ideas/recipes/a51340/spicy-coconut-salmon-recipe/