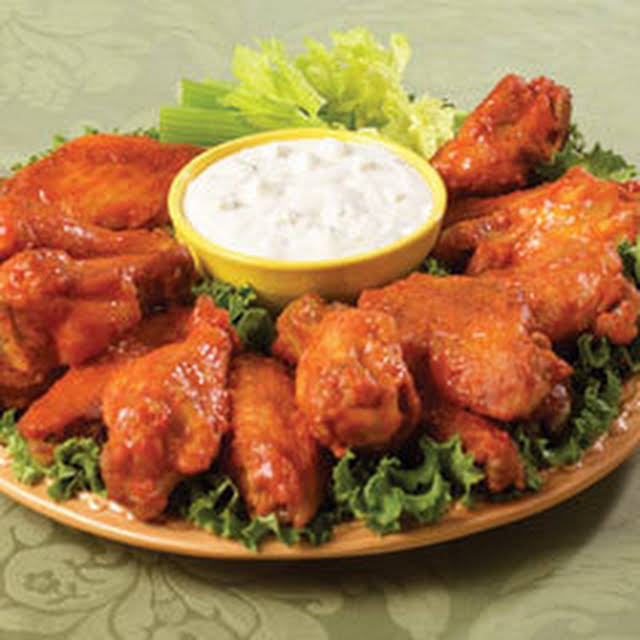 Prep Time
    •    Prep time: 5 minutes
    •    Cook time: 25 minutes
    •    Yield: Serves 4
Ingredients
    •    2 pounds chicken wings
    •    2/3 cup cayenne pepper sauce
    •    1 1/2 tsps ground cayenne pepper
    •    1/2 cup wish-bone chunky blue cheese dressing
Method
Preheat oven to 425°

Cut tips off wings; cut wings in half at joint. Combine cayenne pepper sauce, Spread and ground cayenne pepper in bowl. Stir in wings until coated.

Arrange wings in roasting pan or bottom of broiler pan, without the rack. Bake 1 hour or until wings are thoroughly cooked and crisp. Serve with Wish-Bone® Chunky Blue Cheese Dressing.


This great family recipe is thanks to Yummly Recipes at https://www.yummly.com/recipe/Snappy-chicken-wings-299505#recipeDirections