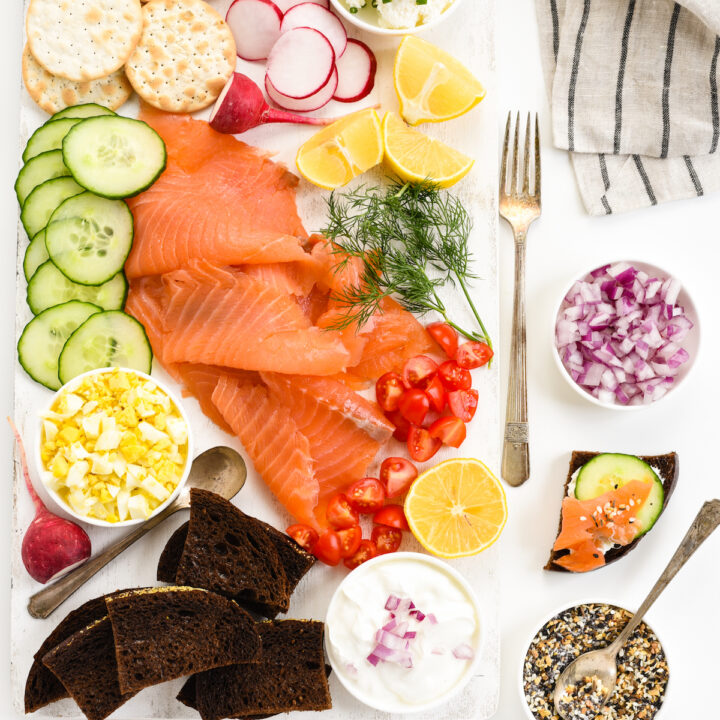 Impress party guests with this easy and elegant smoked salmon platter. Assemble everything you see here in just 15 minutes, for a brunch buffet or cocktail party.
Prep Time
    •    Prep time: 15 minutes
    •    Yield: Serves 10-12

Ingredients
    •    capers
    •    dill sprigs
    •    sour cream
    •    lemon wedges
    •    sliced radishes
    •    smoked salmon
    •    sliced cucumbers
    •    assorted crackers
    •    chopped tomatoes
    •    chopped red onion
    •    bagel seasoning mix
    •    whipped cream cheese
    •    chopped hard boiled eggs
    •    toasted pumpernickel bread

Method: Assemble everything on a large platter and let guests assemble their own crostini.
This great family recipe is thanks to Foxes Love Lemons at https://foxeslovelemons.com/smoked-salmon-crostini-bar/