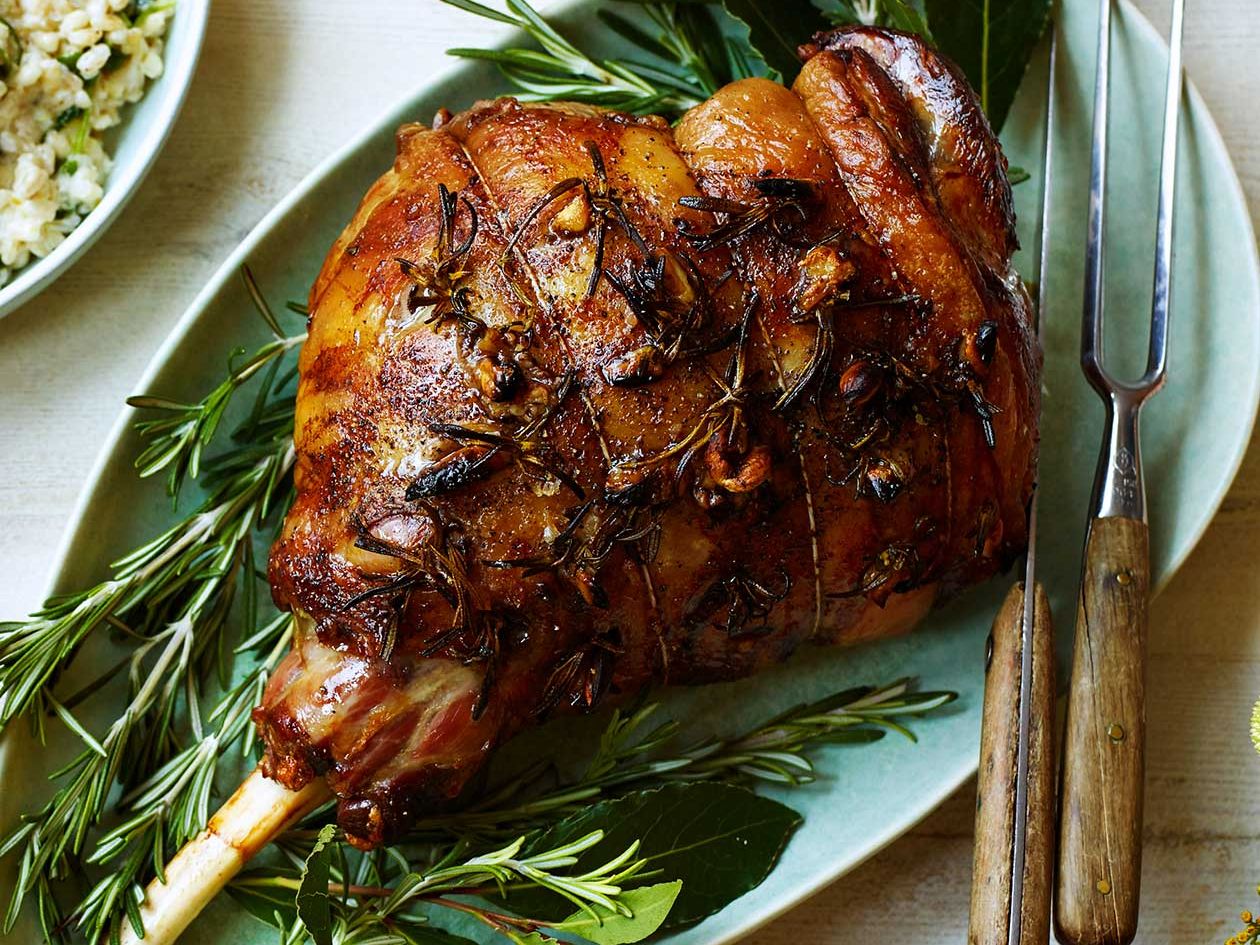 Roast Leg of Lamb With Rosemary
This leg of lamb is marinated overnight with fresh rosemary, garlic, mustard, honey and lemon zest. Be prepared for many requests for seconds!
Prep Time
    •    Prep time: 15 minutes
    •    Cook time: 1 hour & 20 minutes
    •    Yield: Serves 10

Ingredients
    •    1/4 cup honey
    •    1 tsp lemon zest
    •    1 tsp coarse sea salt
    •    3 cloves garlic, minced
    •    5 pounds whole leg of lamb
    •    2 tbsps chopped fresh rosemary
    •    1 tsp freshly ground black pepper
    •    2 tbsps prepared Dijon style mustard

Method
In a small bowl, combine the honey, mustard, rosemary, ground black pepper, lemon zest and garlic. Mix well and apply to the lamb. Cover and marinate in the refrigerator overnight.
Preheat oven to 450 degrees F (230 degrees C).
Place lamb on a rack in a roasting pan and sprinkle with salt to taste.
Bake at 450 degrees F (230 degrees C) for 20 minutes, then reduce heat to 400 degrees F (200 degrees C) and roast for 55 to 60 more minutes for medium rare. The internal temperature should be at least 145 degrees F (63 degrees C) when taken with a meat thermometer. Let the roast rest for about 10 minutes before carving.
This great family recipe is thanks to All Recipes at https://www.allrecipes.com/recipe/18870/roast-leg-of-lamb-with-rosemary/?utm_campaign=yummly&utm_medium=yummly&utm_source=yummly