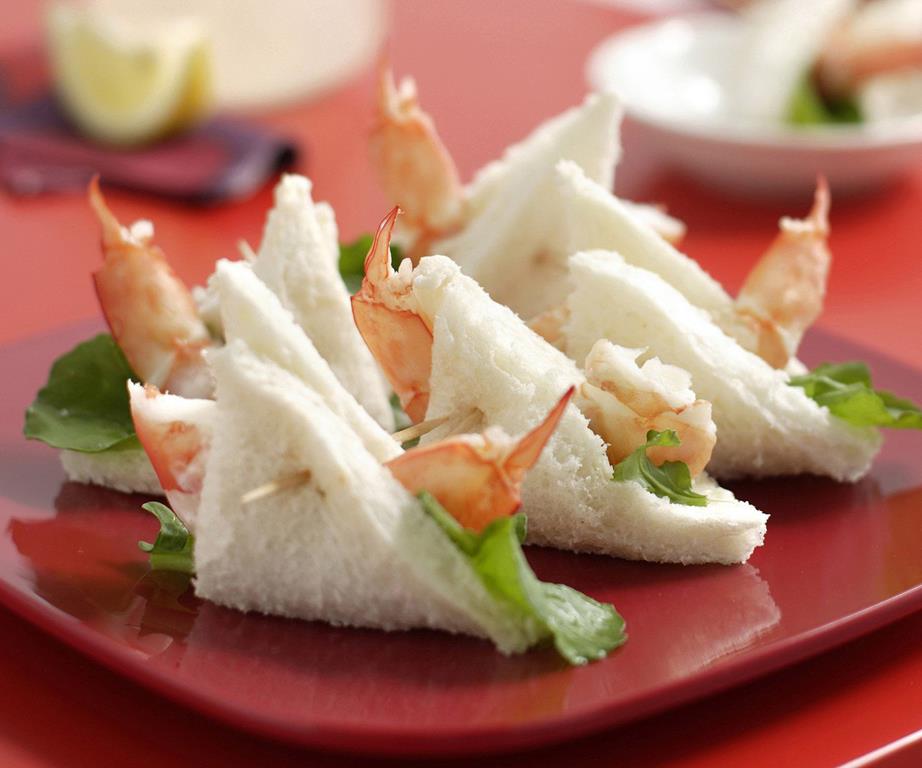 Prep Time
    •    Prep and cook time: 10 minutes
    •    Yield: Serves depends on how many people
Ingredients
    •    1 tbsp lemon juice
    •    12 slice (540g) white bread
    •    1/2 cup (150g) mayonnaise
    •    1 tsp finely grated lemon rind
    •    50 gram baby rocket leaves, trimmed
    •    12 cooked medium king prawns (540g)
Method
Combine mayonnaise, rind and juice in small bowl; whisk until smooth.
Shell and devein prawns; slice in half lengthways.
Remove and discard crusts from bread. Cut each slice in half diagonally.
Spread each bread triangle with 1 teaspoon of the mayonnaise mixture. Lay rocket across the middle of each triangle; place one prawn half on top of rocket. Fold triangles in half, bringing the two longest points together; secure with toothpicks.


This great family recipe is thanks to Women's Weekly Food Recipes at https://www.womensweeklyfood.com.au/recipes/prawn-sandwiches-3322