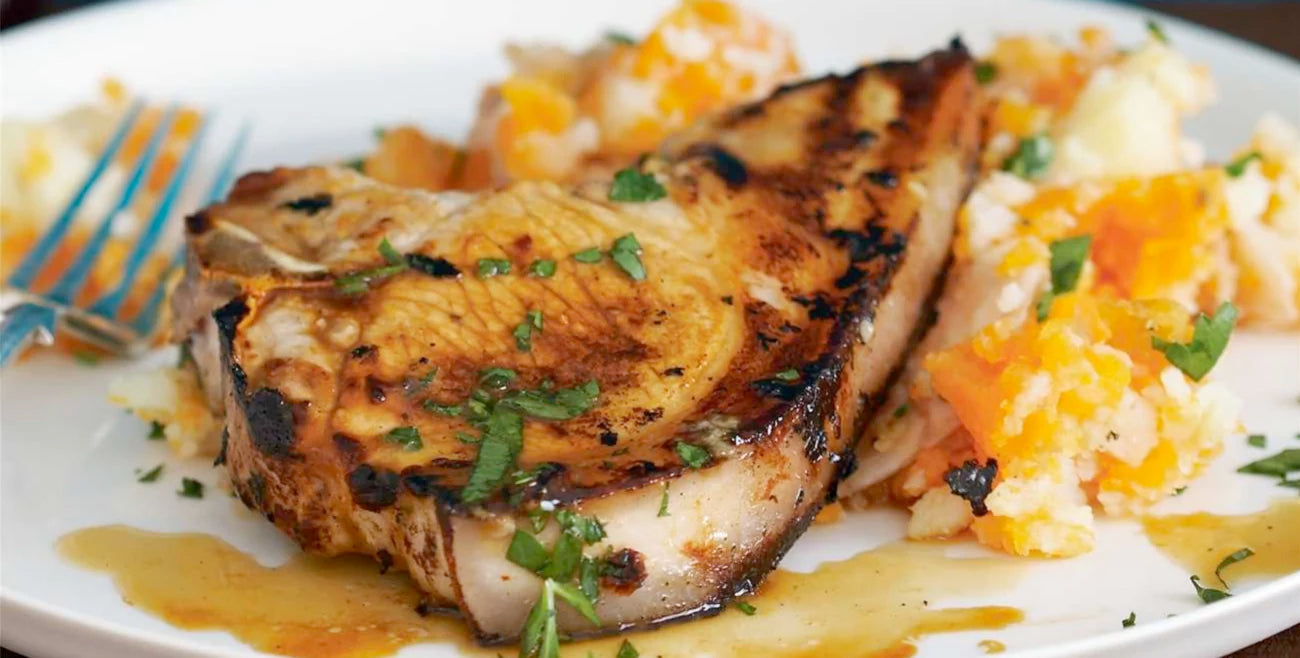 Grilled Honey & Lemon Pork Midloin Chops

Prep Time
    •    Prep time: 15 minutes
    •    Cook time: 16 minutes
    •    Yield: Serves 6

Ingredients
    •    2 tbsps honey
    •    4 pork midloin chops
    •    2 garlic cloves, crushed
    •    400g red-skinned potatoes, chopped
    •    400g sweet potato, peeled and chopped
    •    1 large lemon, finely grated rind (plus 1/3 cup of juice)

Method
Combine lemon, honey and garlic in a jug and whisk to combine. Arrange pork chops in a shallow ceramic dish and pour over marinade. Turn to coat and set aside for 20 minutes.
Heat a chargrill pan or BBQ on medium. Remove pork chops from marinade allowing excess to drain off. Cook for 4 mins each side or until well browned and sticky. Serve with potato and sweet potato mash.
To make mash, put potatoes into a saucepan and cover with cold water. Place over high heat and bring to the boil. Reduce heat and simmer for 15-20 mins or until tender. Drain and roughly mash.
This great family recipe is thanks to Woolworths at https://www.woolworths.com.au/shop/recipes/grilled-honey-and-lemon-pork-midloin-chops