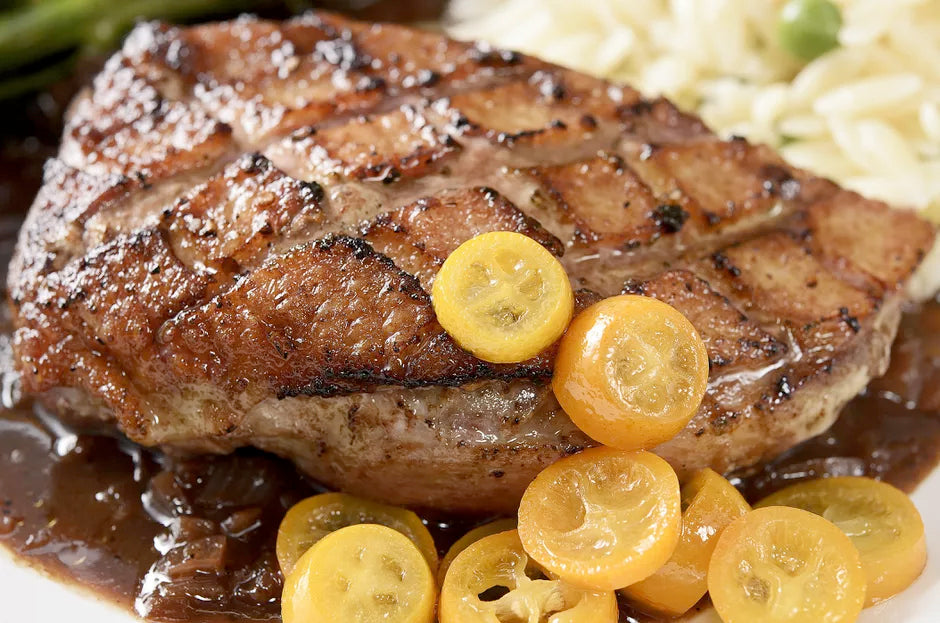 Grilled Duck Breast by The Spruce Eats
This Grilled Duck recipe combines lean duck breasts with a wide variety of flavors, including soy, ginger, and mango. This marinade turns into a delicious glaze on the grill as you cook it.
Prep Time
    •    Prep time: 15 minutes
    •    Cook time: 12 minutes
    •    Yield: Serves 4

Ingredients
    •    2 cups / 475ml hot cooked rice
    •    1 pound / 450g skinless, boneless duck breast

For the Marinade:
    •    1/4 tsp / 1.25ml salt
    •    1 tsp / 5ml sesame oil
    •    2 cloves garlic (minced)
    •    1/4 tsp / 1.25 black pepper
    •    1 tbsp / 15ml ginger root (minced)
    •    1/4 tsp / 1.25ml ground cinnamon
    •    2 tbsps / 30ml low sodium soy sauce
    •    1 tbsp / 15ml mango chutney (chopped)

Method
Combine ginger, soy sauce, garlic, salt, black pepper, sesame oil and cinnamon in a small bowl.
Wash ducks off with cold water and pat dry with paper towels.
Place into a resealable plastic and add the marinade. Release air from bag and seal. Place into the refrigerator for 8 to 24 hours.
Preheat grill and oil grate.
Remove duck breasts from the bag and discard marinade.
Grill over direct heat for about 4 to 6 minutes per side or until internal temperature reaches 160 F.
About 1 to 2 minutes before removing from the grill spoon mango chutney on the top side.
When done, remove from grill and serve with rice.
This great family recipe is thanks to The Spruce Eats at https://www.thespruceeats.com/grilled-duck-breast-335505