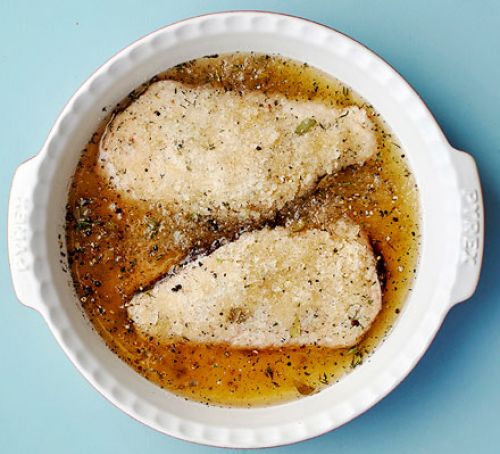 If you want to try curing your own meat, this salted duck breast is easy, flavourful and will make you feel like a true kitchen pro.
Prep Time

    •    Prep time: 30 minutes (staggered over 3 days, no cook)
    •    Yield: Serves 4
Ingredients
    •   small handful fresh thyme
    •   1 tsp black peppercorns
    •   2 cloves
    •   1 garlic clove
    •   1 dried bay leaf, roughly crushed
    •   200g flaky sea salt
    •   200g golden caster sugar
    •   1 large meaty duck breast (about 250g)
Method
Using a pestle and mortar, roughly crush the thyme, peppercorns, cloves, garlic and bay. Tip into a bowl with the salt and sugar, and mix everything together thoroughly. Lightly score the skin on the breast in a criss-cross pattern.
Scatter about a third of the salt mixture into a container that will hold the duck breast snugly. Lay the duck, flesh-side down, on the salt and cover with the remaining mixture. Cover tightly with cling film or a lid and leave in the fridge for 3 days.
Remove the duck from the mixture, rinse under cold water, then dry well with kitchen paper. The ham is now ready to thinly slice and serve on its own or in a salad. Wrapped in cling film, it will keep in the fridge for up to 1 month.


This great family recipe is thanks to BBC Goodfood Recipes at https://www.bbcgoodfood.com/recipes/duck-ham