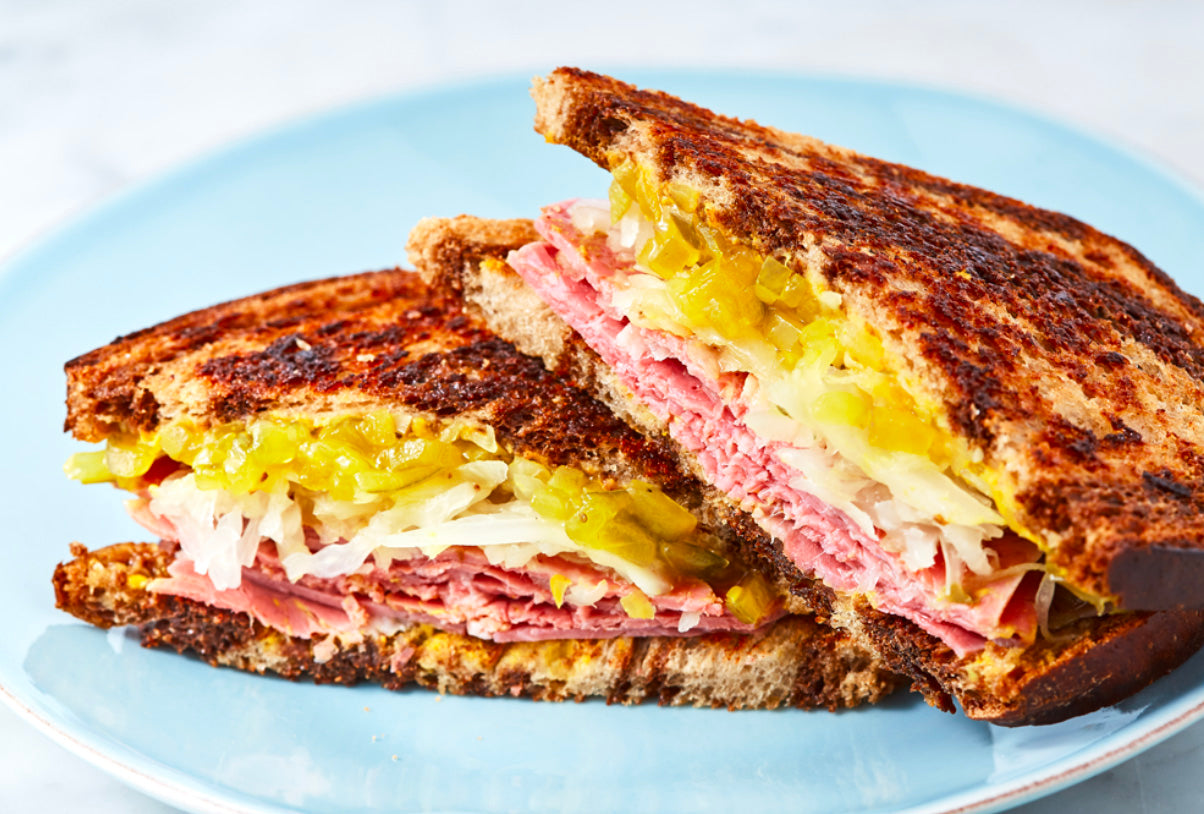 Corned beef sandwiches are a favorite at local delis, and for good reason. With corned beef, sauerkraut, and relish, what's not to love? We spread ours with a thick layer of mustard for one perfect sandwich.
Prep Time
    •    Prep time: 5 minutes
    •    Cook time: 15 minutes
    •    Yield: Serves 4
Ingredients
    •    4 tbsps butter, softened
    •    8 slices rye bread
    •    1/4 c. mustard
    •    1/4 c. relish
    •    1/2 lb. deli corned beef
    •    1/2 c. sauerkraut
Method
Butter one side of each slice of rye bread. On 4 of the unbuttered sides, spread a layer of mustard and relish. Top with corned beef and sauerkraut. Top with remaining slices of bread, buttered side up.
Heat a medium skillet over medium heat and place sandwich in skillet. Cook until toasted, 3 minutes per side.


This great family recipe is thanks to delish Recipes at https://www.delish.com/cooking/recipe-ideas/a26595080/corned-beef-sandwich-recipe/