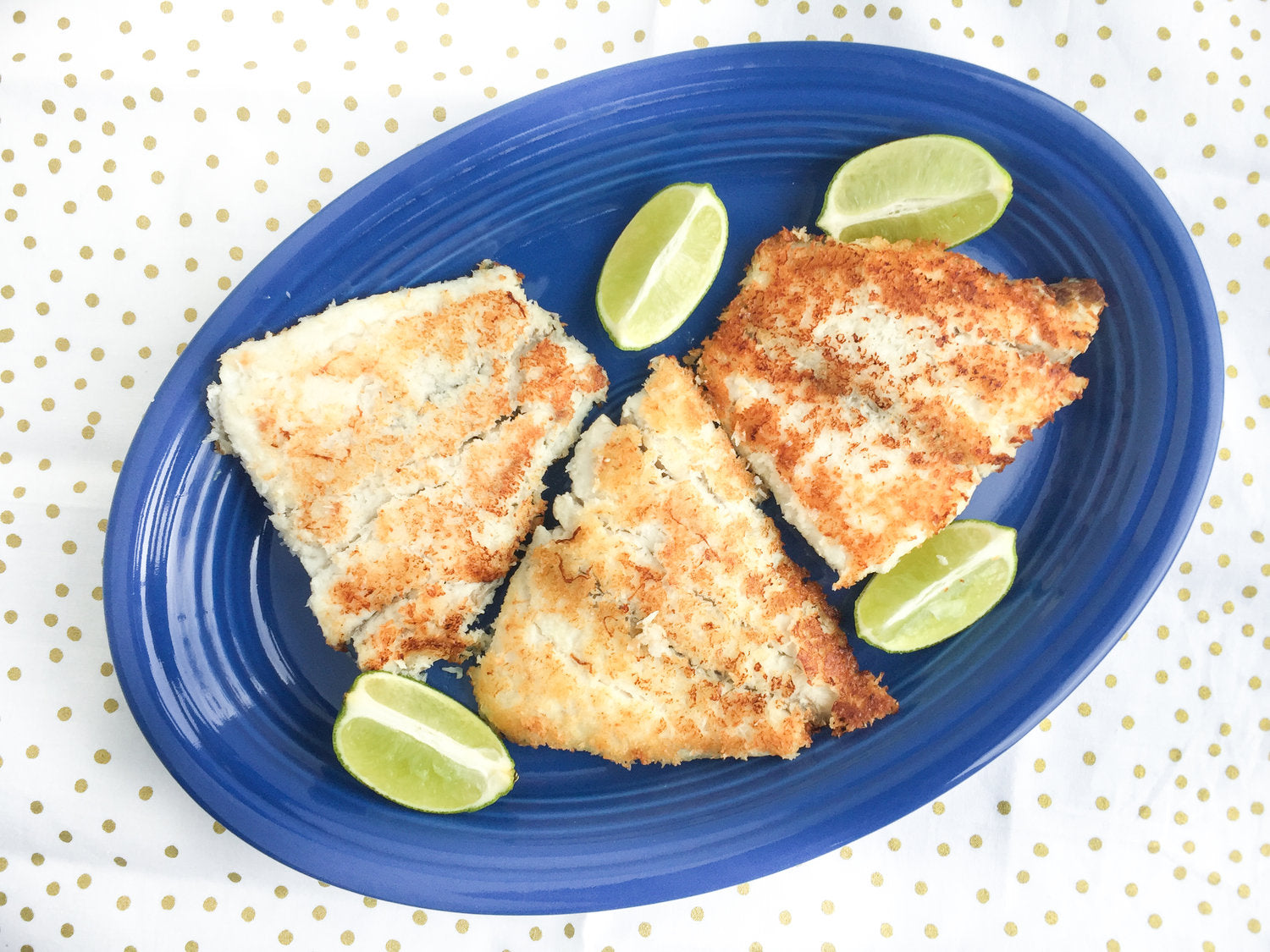 Coconut-Crusted Barramundi
Barramundi is a mild white fish that's both high in Omega 3 fatty acids (950mg per 6-ounce serving) and available as a sustainably farmed frozen option. I think it's a fabulous fish for people who don't like "fishy-fish." You could also substitute cod, halibut, or mahi mahi for this recipe.
Prep Time
    •    Prep and Cook time: 5 minutes
    •    Yield: Serves 2


Ingredients
    •    salt to taste
    •    1 tbsp coconut oil
    •    2 barramundi fillets
    •    1/2 cup coconut milk
    •    1 cup unsweetened desiccated coconut

Method
Heat a large nonstick skillet and melt coconut oil. Pat dry barramundi fillets and generously salt on both sides.
Dip each fillet in coconut milk and then in a plate with the unsweetened coconut. Immediately pan-fry for 2-3 minutes per side until fish is fully cooked and lightly golden.
This great family recipe is thanks to ALIA DALAL at http://www.aliadalal.com/recipe-blog/coconut-crusted-barramundi?utm_campaign=yummly&utm_medium=yummly&utm_source=yummly