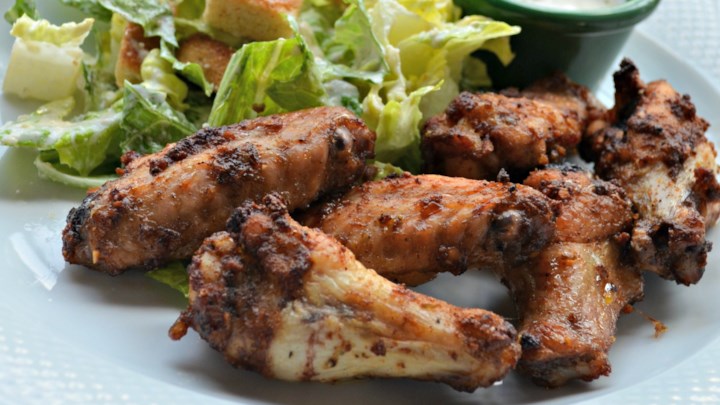 Easy, crispy, and delicious. I normally serve with a side of rice, chicken gravy, and a vegetable or salad.
Prep Time

    •    Prep time: 10 minutes
    •    Cook time: 1 hour
    •    Yield: Serves 2
Ingredients
    •   3 tablespoons olive oil
    •   3 cloves garlic, pressed
    •   2 teaspoons chili powder
    •   1 teaspoon garlic powder
    •   salt and ground black pepper to taste
    •   10 chicken wings
Method
Preheat the oven to 375 degrees F (190 degrees C).

Combine the olive oil, garlic, chili powder, garlic powder, salt, and pepper in a large, resealable bag; seal and shake to combine. Add the chicken wings; reseal and shake to coat. Arrange the chicken wings on a baking sheet.

Cook the wings in the preheated oven 1 hour, or until crisp and cooked through.


This great family recipe is thanks to allrecipes Recipes at https://www.allrecipes.com/recipe/187822/baked-chicken-wings/