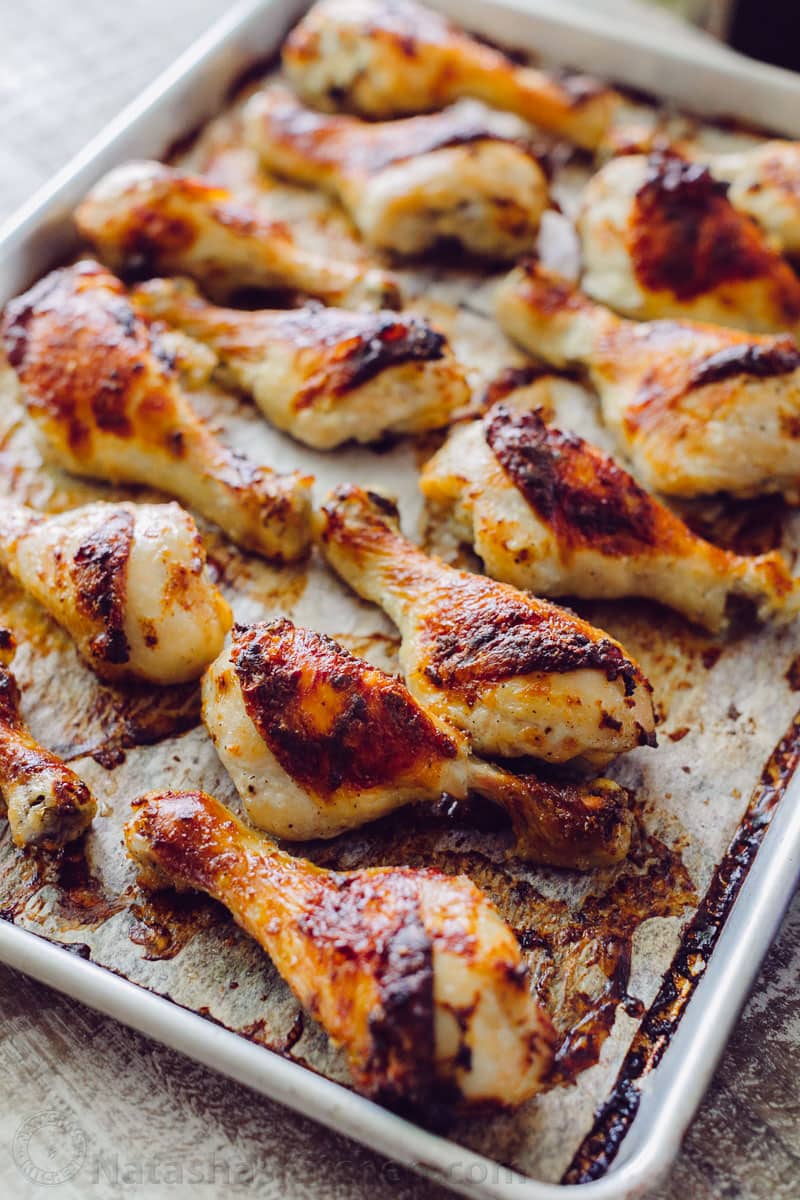 These chicken drumsticks are finger-lickin' good! They are tender and flavorful with a crisp salty skin on the outside.
Prep Time

    •    Prep time: 8 hours
    •    Cook time: 1 hour
    •    Yield: Serves 14
Ingredients
    •    4 1/2 to 5 lbs 1 large pack chicken drumsticks
    •    1 medium onion pureed*
    •    2 Tbsp mayo
    •    1 tsp black pepper
    •    1 tbsp salt
    •    if you want a little spice: 1 to 2 Tbsp Jamaica me sweet hot and crazy sauce (Optional)

Method
In a small bowl, stir together onion puree, 2 Tbsp mayo, 1 tsp black pepper, 1 Tbsp salt and hot sauce if using.

Place chicken drumsticks into a large mixing bowl or soup pot then pour on the marinade and toss to coat the drumsticks. Cover with lid or plastic wrap and refrigerate at least 6 to 8 hours or (preferably) overnight.

Line a rimmed baking sheet with parchment paper or foil and bake skin-side-up at 400˚F for 45 minutes in the oven then turn drumsticks over (skin-side-down) and bake another 15 minutes. For extra crispy skin, turn drumsticks again and broil 3 minutes or until skin is browned and crisp.
Recipe Notes: You can either puree an onion using the star side on a box grater or chop onion into chunks and puree in a food processor or blender. Onion should be consistency of applesauce.


This great family recipe is thanks to Natasha's Kitchen Recipes at https://natashaskitchen.com/baked-chicken-drumsticks/