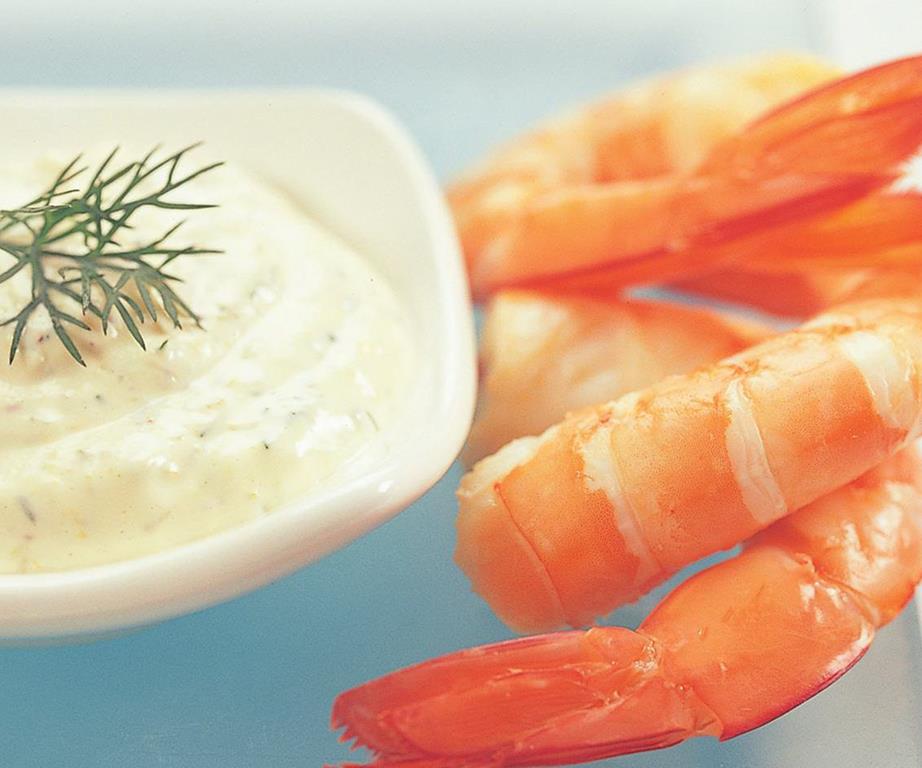 Prep Time
    •    Prep and cook time: 25 minutes
    •    Yield: Serves 8-10
Ingredients
    •    3 egg yolks
    •    1/4 cup (60ml) water
    •    1 tbsp white wine vinegar
    •    1 tbsp wholegrain mustard
    •    1 1/3 cup (330ml) vegetable oil
    •    2 tbsps fresh dill, chopped coarsely
    •    2 tbsps drained capers, chopped finely
    •    48 medium pieces cooked prawns (1.2kg)
Method
Blend or process yolks, vinegar, mustard and the water until smooth. With motor operating, gradually add oil in a thin, steady stream, process until mixture thickens. Transfer mixture to medium serving bowl, stir in capers and dill. Cover, refrigerate remoulade until cold.
Shell and devein prawns, leaving tails intact. Arrange prawns on serving platter.
Serve cold with remoulade.


This great family recipe is thanks to Women's Weekly Food Recipes at https://www.womensweeklyfood.com.au/recipes/prawn-remoulade-5652