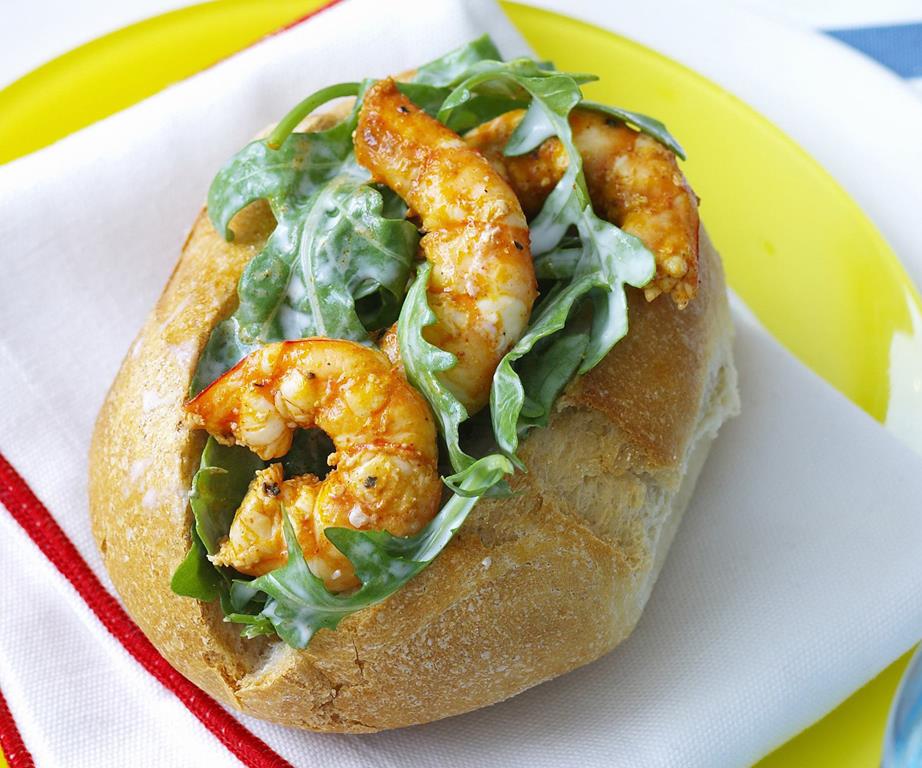 Prep Time
    •    Prep and cook time: 15 minutes
    •    Yield: Serves 6

Ingredients
For the Prawn cantinas:
    •    1 tbsp olive oil
    •    2 tbsps lemon juice
    •    1 tsp sweet smoked paprika
    •    6 bags or other small bread rolls
    •    18 uncooked medium king prawns
    •    120gm baby rocket leaves (arugula)

For the Buttermilk aïoli:
    •    1 tbsp mayonnaise
    •    2 cloves garlic, crushed
    •    1/3 cup (80ml) buttermilk

Method
Shell and devein prawns. Combine prawns, juice, oil and paprika in medium bowl, season.
Make buttermilk aïoli. Combine ingredients in small bowl.
Cook prawn mixture in heated large frying pan, stirring, about 3 minutes or until prawns change colour.
Cut slits in top of rolls. Combine rocket and aïoli, divide among rolls, top with warm prawn mixture.


This great family recipe is thanks to Women's Weekly Food Recipes at https://www.womensweeklyfood.com.au/recipes/prawn-cantinas-6220