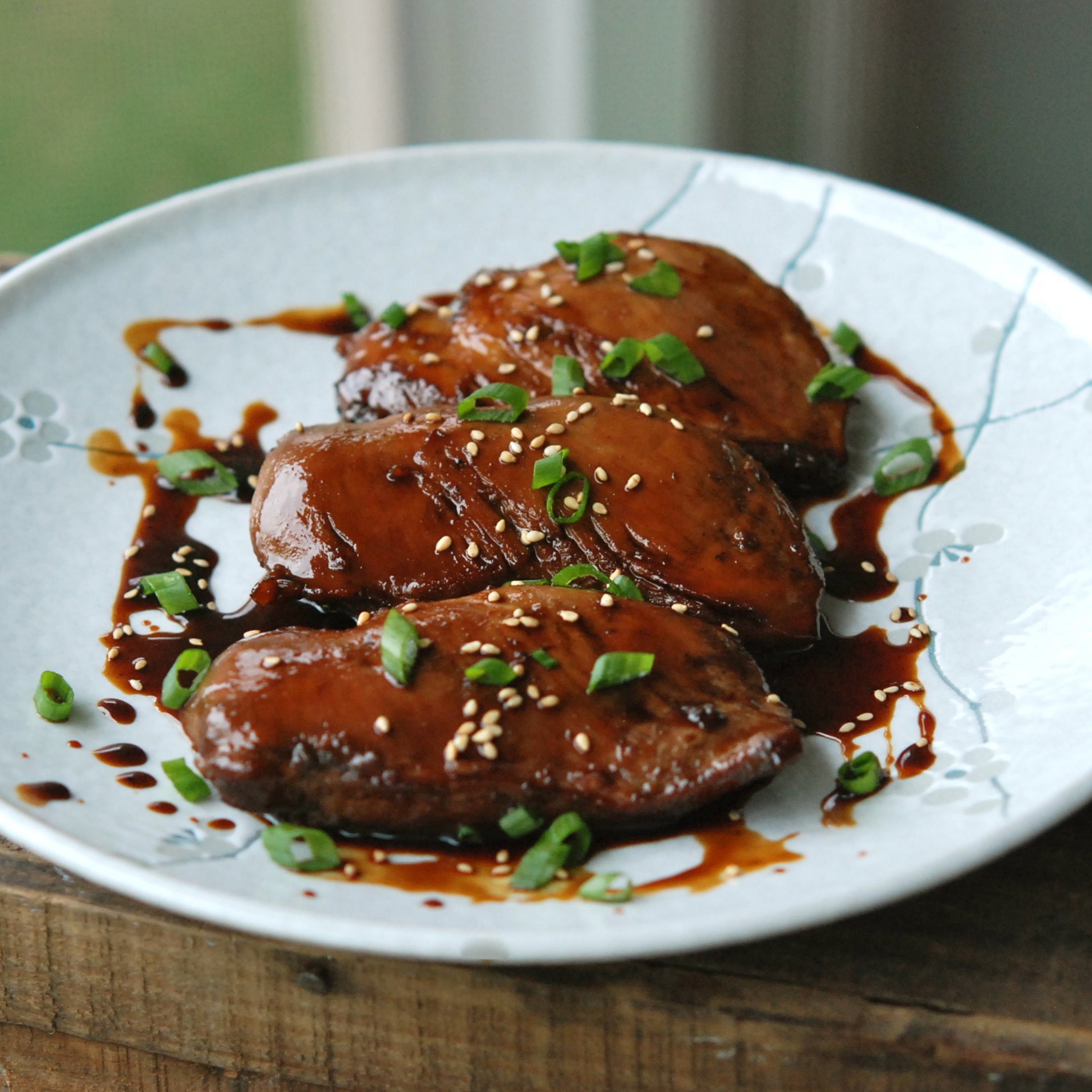 Japanese Yakitori-Style Pan-Roasted Duck Breast
We called this yakitori style because of the sauce " yaki " means chicken and tori means skewered grilling. This duck recipe reminds me the yakitori bars in Japan. We know that we cannot fly to Japan at the moment BUT still can cook this delicious Japanese dish to think about the taste of Japan!
Prep Time
    •    Prep and cook time: 1 hour & 35 minutes
    •    Yield: Serves 6

Ingredients
    •    3 cups sake
    •    3/4 cup mirin
    •    1/2 cup sugar
    •    1 cup soy sauce
    •    2 tbsps peanut oil
    •    1 tsp dashi powder
    •    toasted sesame seeds, for garnish
    •    three 1 pound duck breasts, skinned
    •    2 scallions, green parts only, thinly sliced, for garnish

Method
In a small saucepan, stir the dashi powder into 1 cup of water until dissolved. Add the sake, soy sauce, mirin and sugar and bring to boil. Simmer over moderately low heat until syrupy and reduced to 1 cup, about 1 hour. Transfer all but 1/3 cup of the sauce to a jar and reserve for later use.
In a large skillet, heat the peanut oil over moderate heat until shimmering. Add the duck breasts and cook until almost medium-rare, about 4 minutes per side. Add the reserved 1/3 cup of sauce to the pan and cook the duck breasts for 4 minutes longer, swirling the pan and turning the duck once or twice until glazed. Remove from the heat and let rest for 5 minutes.
Transfer the duck to a platter and drizzle with the glaze from the pan. Sprinkle the duck with the scallions and sesame seeds and serve.
This great family recipe is thanks to Food & Wine at https://www.foodandwine.com/recipes/japanese-yakitori-style-pan-roasted-duck-breast