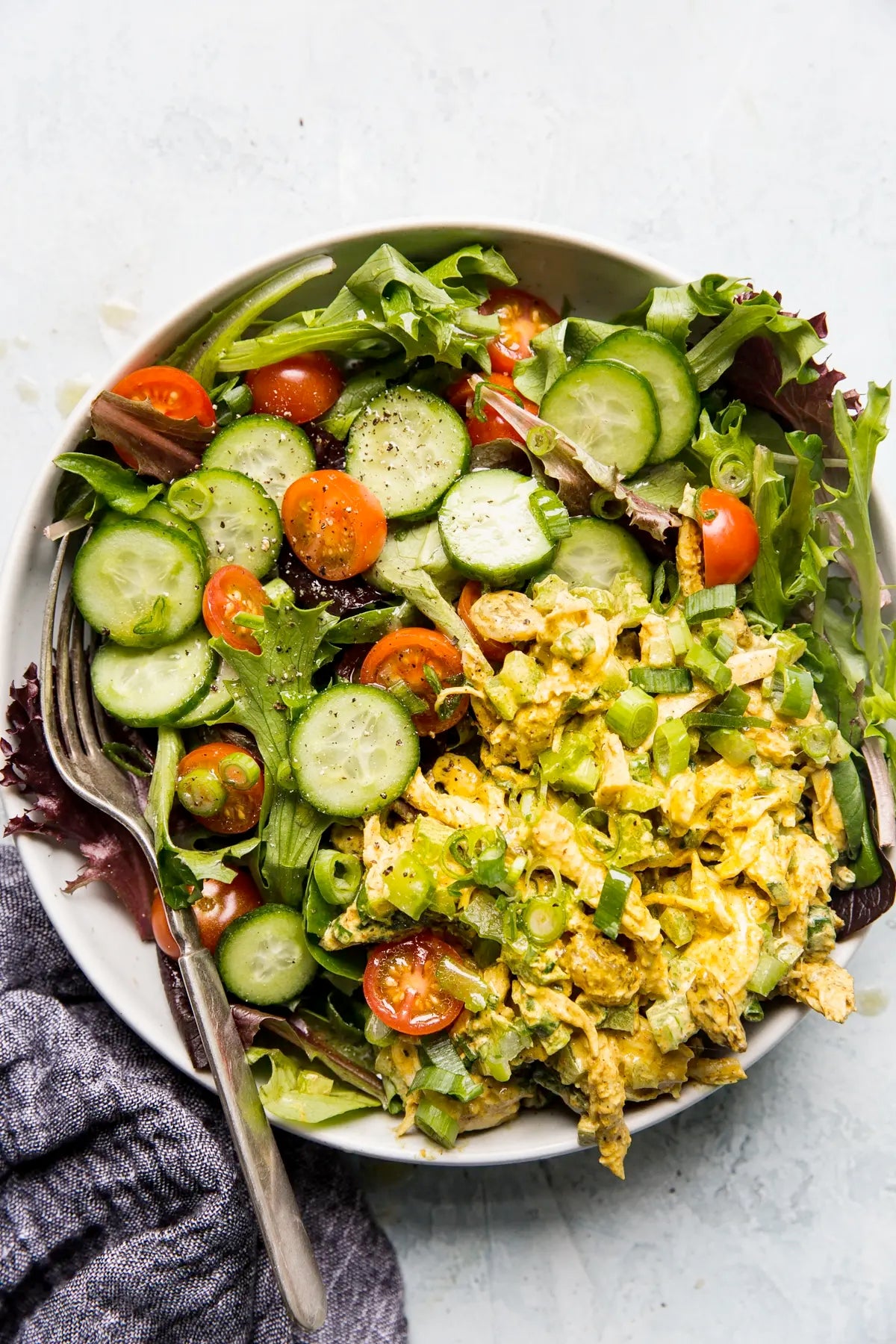 Regular chicken salad—the kind with tons of mayo—doesn't exactly fall into the category of "health food". But this flavorful curry chicken salad recipe is super duper healthy and delicious too!
Prep Time
    •    Prep time: 25 minutes
    •    Cook time: 15 minutes
    •    Yield: Serves 6

Ingredients
    •    Celery
    •    Honey
    •    Lemon
    •    Scallions
    •    Curry powder
    •    Cayenne pepper
    •    Plain Greek yogurt
    •    Cooked chicken breast and thighs
    •    Golden raisins. The inclusion of grapes or raisins in curried chicken salad is classic

Method
Make the curry chicken salad. Here's a secret: chicken salad is really, really easy to make. Pretty much just dump and stir. If it seems dry, add a little extra yogurt.
Whisk together the salad dressing. We've gone for a simple combo of rice wine vinegar, honey and oil—the light sweetness of the honey and rice wine vinegar echo the flavors in the curry chicken salad and are delicious over simple greens.
Assemble! Gather your greens, tomatoes and cucumbers. Scoop some chicken salad on top, and dress.
This great family recipe is thanks to The Modern Proper at https://themodernproper.com/curried-chicken-salad-salad