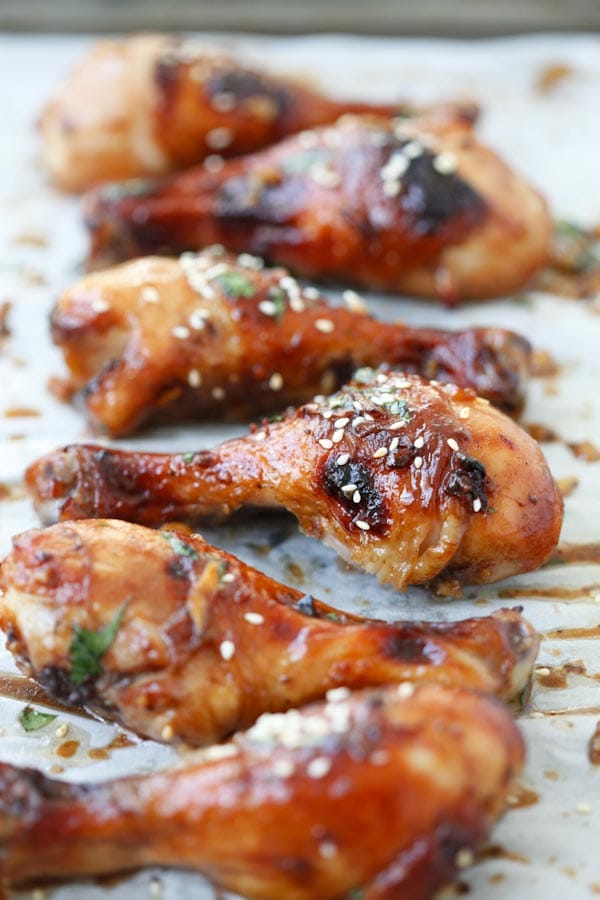 This Baked Hoisin Chicken is moist, juicy and delicious chicken marinated with Hoisin sauce. Easy recipe that anyone can make at home.
Prep Time
    •    Prep time: 5 minutes
    •    Cook time: 35 minutes
    •    Yield: Serves 4

Ingredients
    •    1 tsp sesame oil
    •    1 tbsp soy sauce
    •    2 heaping tbsps Hoisin sauce
    •    1 1/2 lbs (0.6kg) chicken drumsticks
    •    3 heavy dashes ground white pepper

Method
Preheat oven to 400F.
Combine the chicken with Hoisin sauce, soy sauce, sesame oil and pepper. Transfer the chicken to a baking tray lined with aluminum foil or parchment paper, bake for 30-35 minutes or until the inside of the chicken is thoroughly cooked and no longer pink. Broil for 1-2 minutes to get a nice charred surface.
Remove from oven and serve immediately.
This great family recipe is thanks to RASA MALAYSIA at https://rasamalaysia.com/baked-hoisin-chicken/