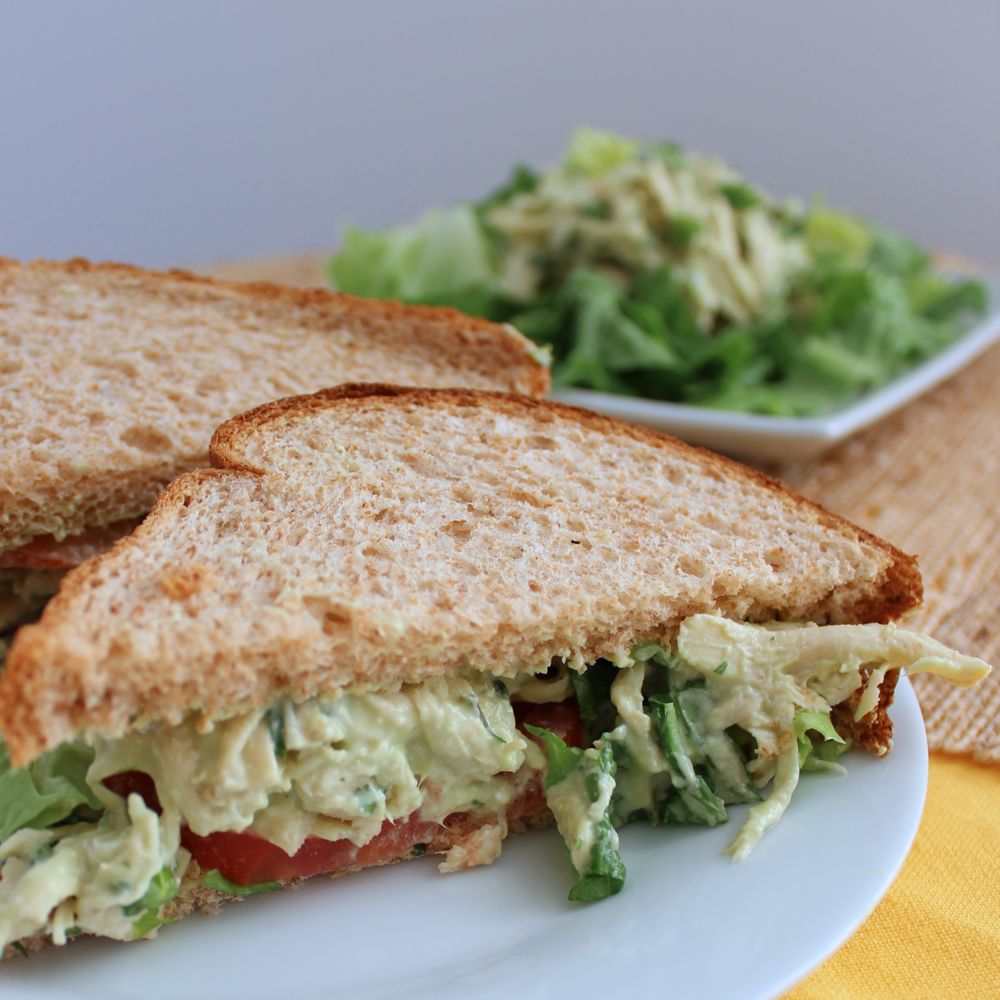 A high protein chicken salad made without mayo. Nutritious and delicious, this is perfect for lunch, a snack, or a light dinner!
Prep Time

    •    Prep time: 15 minutes
    •    Cook time: 15 minutes
    •    Yield: Serves 6
Ingredients
    •   1 avocado
    •   1/2 cup cottage cheese preferably low sodium
    •   1/4 cup plain Greek yogurt
    •   2 tbsp lemon juice
    •   1/2 tsp salt
    •   1/4 tsp black pepper
    •   1 clove garlic minced
    •   4 cups cooked chicken breast shredded
    •   3 green onions chopped
    •   1/2 cup cilantro chopped
Method
In a plastic or glass bowl, mash the avocado to a chunky consistency. Set aside.

Add the cottage cheese, Greek yogurt, lemon juice, salt, pepper, and garlic to the bowl of a food processor or blender. Process until completely smooth. Add mixture to the mashed avocado.

Stir in the chicken, green onions, and cilantro. Taste and season as needed.

Keep refrigerated, tightly covered, when not in use.
Recipe Notes:
    •   4 cups of chicken is about 16 ounces cooked chicken
    •   Use parsley in place of cilantro if desired



This great family recipe is thanks to Yummly at https://www.yummly.com/recipe/Avocado-Chicken-Salad-2154752?prm-v1&utm_medium=email&utm_source=seasonal&utm_campaign=Best_of_the_Breast?prm-v1