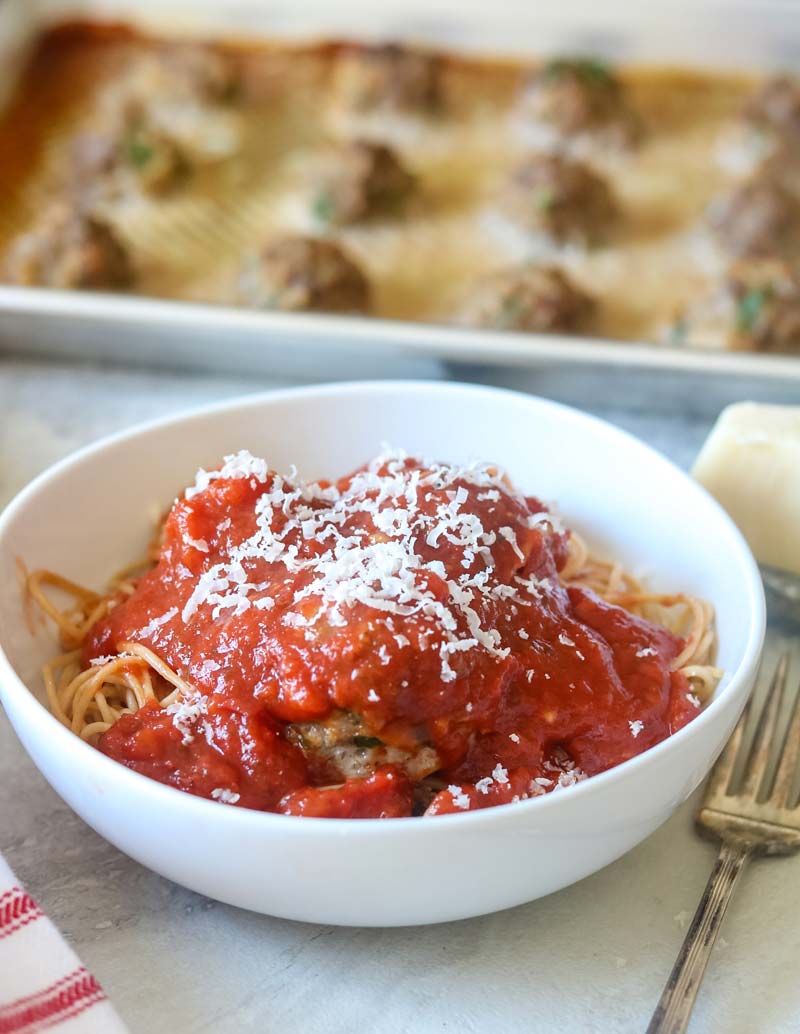 The World's Best Oven Baked Meatballs
This really is the World's Best Oven Baked Meatball Recipe! I am sharing with you an authentic recipe for Italian style baked meatballs that are perfectly seasoned and tender. There are a few tricks and tips in this recipe that truly do make these the BEST meatballs ever!
Prep Time

    •    Prep time: 20 minutes
    •    Cook time: 25 minutes
    •    Yield: Serves 12
Ingredients
    •    2 lb ground beef
    •    1/2 cup breadcrumbs
    •    1/4 cup freshly grated Parmesan cheese
    •    1/4 cup milk any fat percentage works
    •    1 cup beef broth divided
    •    1 egg
    •    1/4 cup chopped parsley
    •    1 tbsp minced garlic
    •    1/2 tsp kosher salt
    •    1/2 tsp pepper
    •    1 tsp oregano
    •    1/4 tsp crushed red pepper flakes

Method
Combine the ingredients except for the meat well, using only 1/4 cup of the beef broth. Add the meat and just combine. Do not over mix, but be sure seasonings are well dispersed.

Coat a baking sheet with rimmed edges with non stick spray and roll meatballs into 1 inch circles. Place meatballs onto baking sheet.

Pour reserved beef broth around meatballs and bake at 450 for 25 minutes.

NOTE: Feel free to use any ground meat you like, just try to keep the fat percentage between 10 and 20%, for the best flavor and consistency.


This great family recipe is thanks to A-Mind-Full-Mom Recipes at https://amindfullmom.com/the-worlds-best-meatballs/