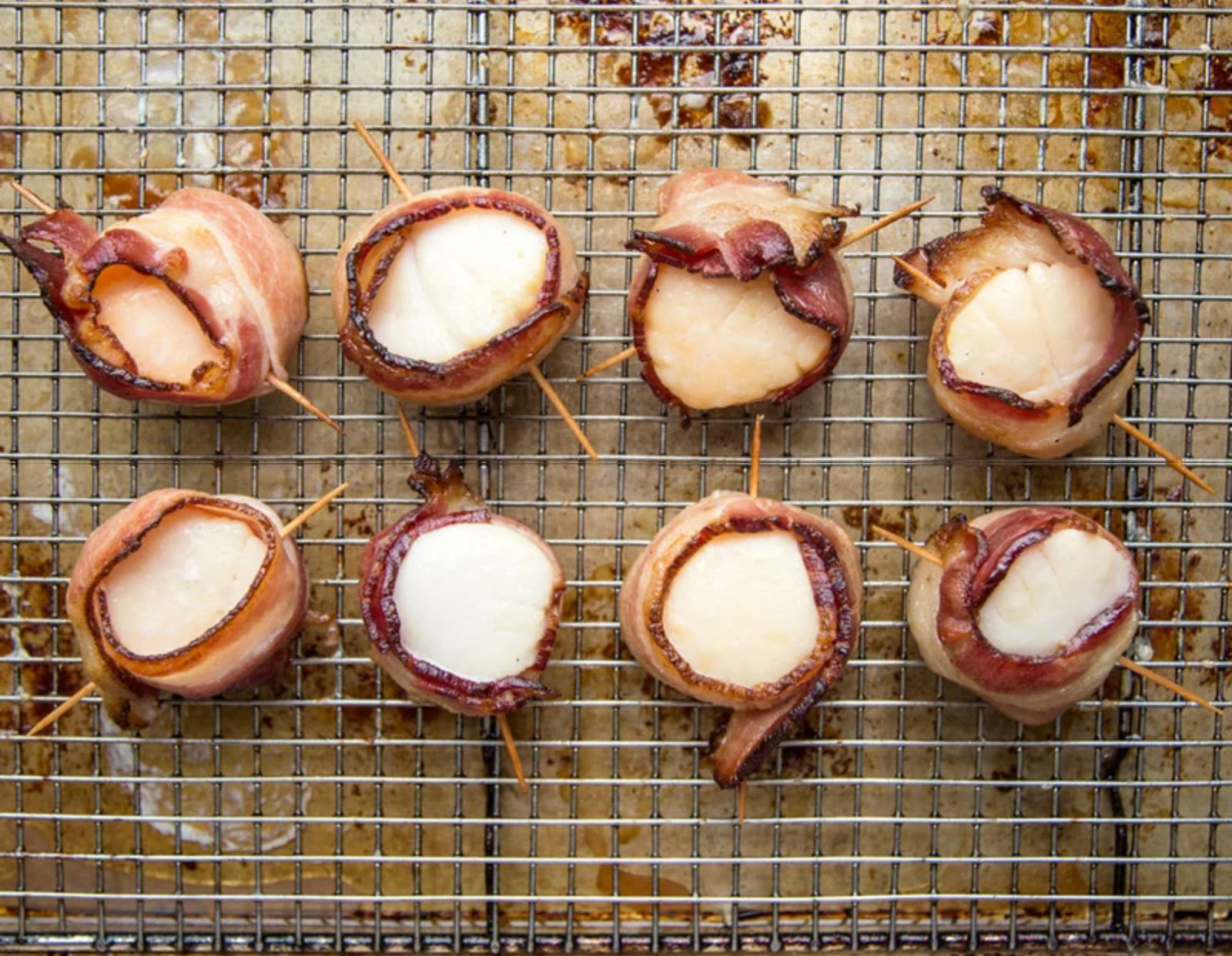 These two-bite quintessential cocktail-party scallops never get old. The bacon adds nice smoky flavor, but you can also prepare this recipe with prosciutto or pancetta.
Prep Time
    •    Prep time: 30 minutes
    •    Yield: Serves 4
Ingredients
    •    pepper
    •    kosher salt
    •    2 tbsps unsalted butter, melted
    •    8 large sea scallops (about 1 pound)
    •    8 thick-cut bacon slices (about 8 ounces)
Method
Preheat the oven to 425°. Set a rack in a rimmed baking sheet.
Season the scallops with salt and pepper and wrap each in 1 slice of bacon, securing it with a toothpick. Transfer to the prepared baking sheet and drizzle with the butter. Roast for 18 to 20 minutes, until the bacon and scallops are cooked through. Serve warm.


This great family recipe is thanks to Food&Wine Recipes at https://www.foodandwine.com/recipes/bacon-wrapped-scallops