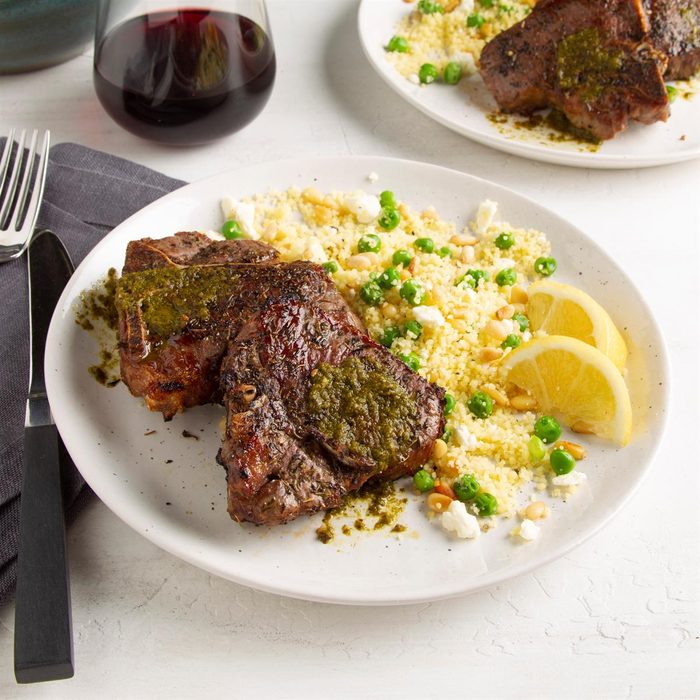 Just loved a good lamb chop and this easy recipe. One of my favorite way to prepare them. I have also grilled these chops with amazing results.
Prep Time
    •    Prep time: 10 minutes plus 10 minutes chilling broil time
    •    Yield: Serves 4

Ingredients
    •    1/2 tsp salt
    •    mint jelly (Optional)
    •    8 x lamb loin chops
    •    1 tsp each dried basil, marjoram and thyme

Method
Combine herbs and salt; rub over lamb chops. Cover and refrigerate for 1 hour.

Broil 4-6 in. from the heat until meat reaches desired doneness, 5-8 minutes on each side (for medium-rare, a thermometer should read 135°; medium, 140°; medium-well, 145°). Serve with mint jelly if desired.
This great family recipe is thanks to Taste of Home at https://www.tasteofhome.com/recipes/best-ever-lamb-chops/