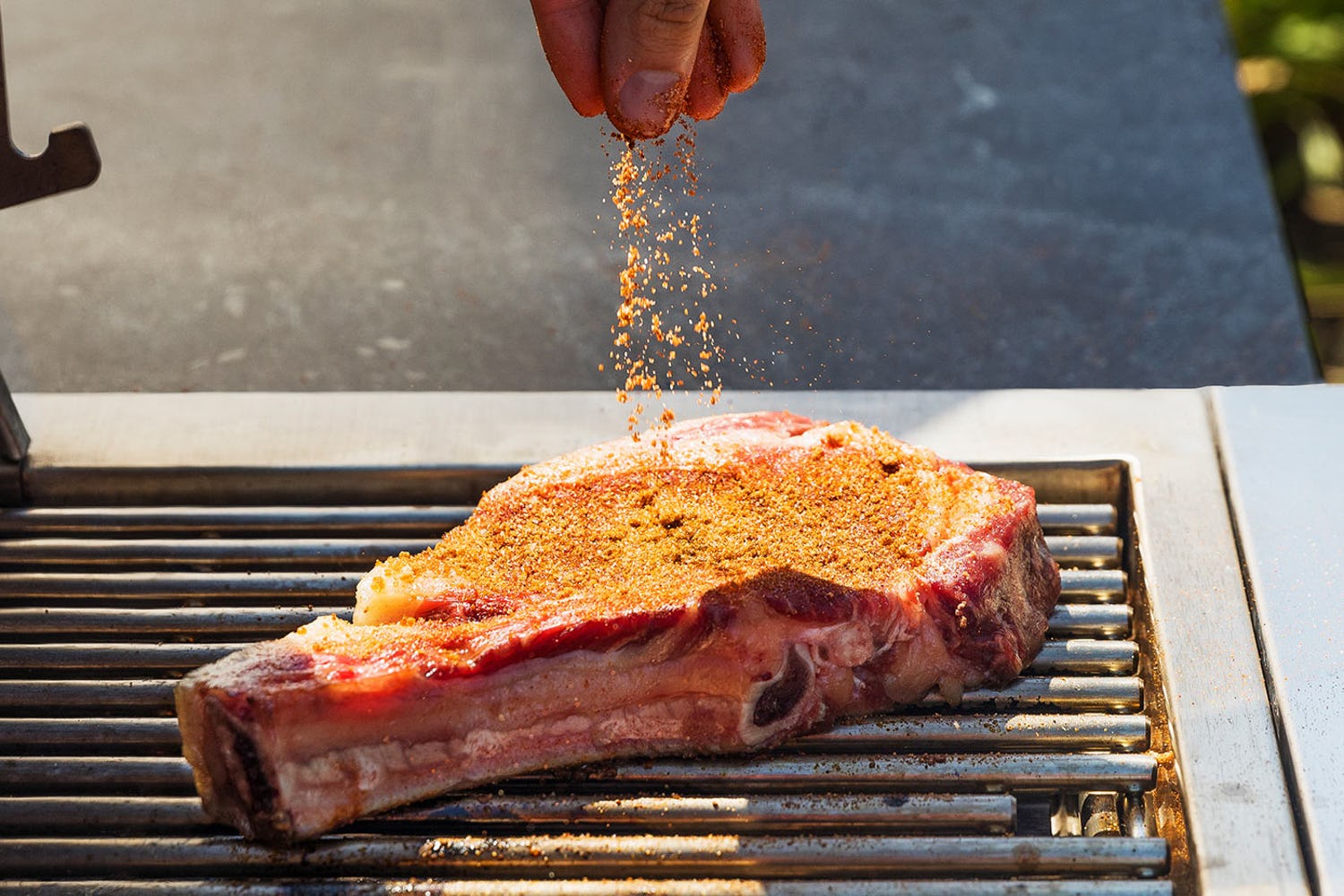 This jack-of-all-trades couldn't be easier! With grilling season under way, we're arming you with what we're declaring the official spice rub of 2017. Oh, and it's only three ingredients.

Garlic salt, brown sugar and hot smoked paprika come together for a salty, sweet and spicy rub that will take any meat (or vegetable) to the next level. Go ahead: Sprinkle it on just about anything. But don't forget to let it marinate for at least an hour to get the most from the flavors.
The best part about this recipe is that you can adjust based on your taste. If you like your barbecue a little sweeter, bump up the brown sugar. The same goes with spice from the hot paprika: Don't be shy if you like a little extra heat. Find the proportion of these three spices that best suits you.

Prep Time
    •    Prep time: 5 minutes
    •    Cook time: N/A
    •    Yield: ¾ cup

Ingredients
    •    ¼ cup garlic salt
    •    ¼ cup hot smoked paprika
    •    ¼ cup light brown sugar

Method
In a bowl, whisk all the ingredients together until incorporated. Rub liberally on meat or vegetables to marinate for 1 hour before grilling. Store in a sealed container for up to 1 month.



This great family recipe is thanks to Tasting Table at https://www.tastingtable.com/cook/recipes/easy-dry-rub-recipe?utm_medium=email&utm_source=TT&utm_campaign=Weekend&utm_content=Editorial