New Zealand Turkeys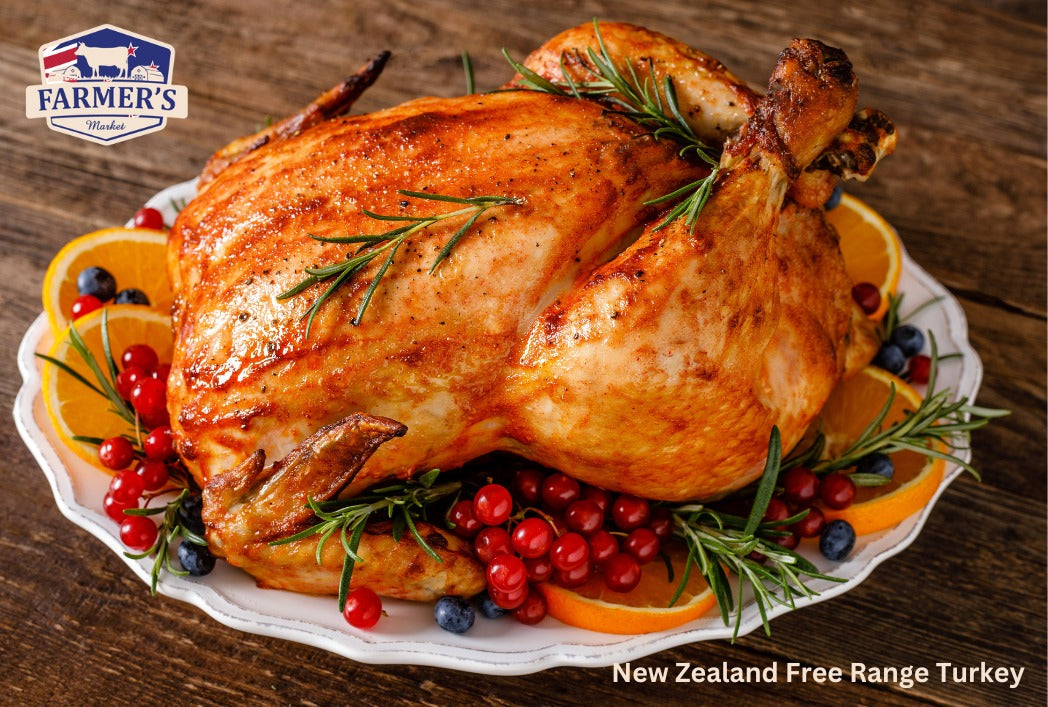 New Zealand Canterbury Turkey
Soon to be available, New Zealand free range Turkeys. Naturally raised on open paddocks, producing up to 35% breast meat, great value for money.
Our free range turkeys spend their days roaming around our fresh green paddocks, pecking and nibbling away as they explore the farm. At night the turkeys are moved into the sheds to prevent exposure to harsh weather conditions and protect them from predators.

To supplement their natural diet, our free range turkeys are fed a grain formula and are not given any hormones or steroids. All feed is formulated to meet strict FREPNZ standards. All of our turkeys have absolutely no additives.
4Kg and 7kg Birds Available
**Great for Thanksgiving or Christmas. Get in early and reserve yours with a 20% of normal price**